[ad_1]

Former Aviation Minister, Femi Fani-Kayode is under fire after photos he took with Minister of Communications and Digital Economy, Isa Pantami hit social media.
Fani-Kayode had few months ago called Pantami a cold-blooded beast when news of his closeness with Al Qaeda and the Taliban came into the limelight.
The former minister had attacked Pantami, saying, "This self-seeking and fanatical monster and cold-blooded and heartless beast who regards himself as a high standing member of our community and who constantly and disrespectfully refers to Christians as "unbelievers" should be arrested by the authorities like a common criminal, stripped naked, put in chains, placed in a tiny monkey cage, paraded before the public, tried in a court of law and made to spend the rest of his sorry life in that facility for his undying and remorseless support and love for terrorist organisations like Al Qaeda and the Taliban.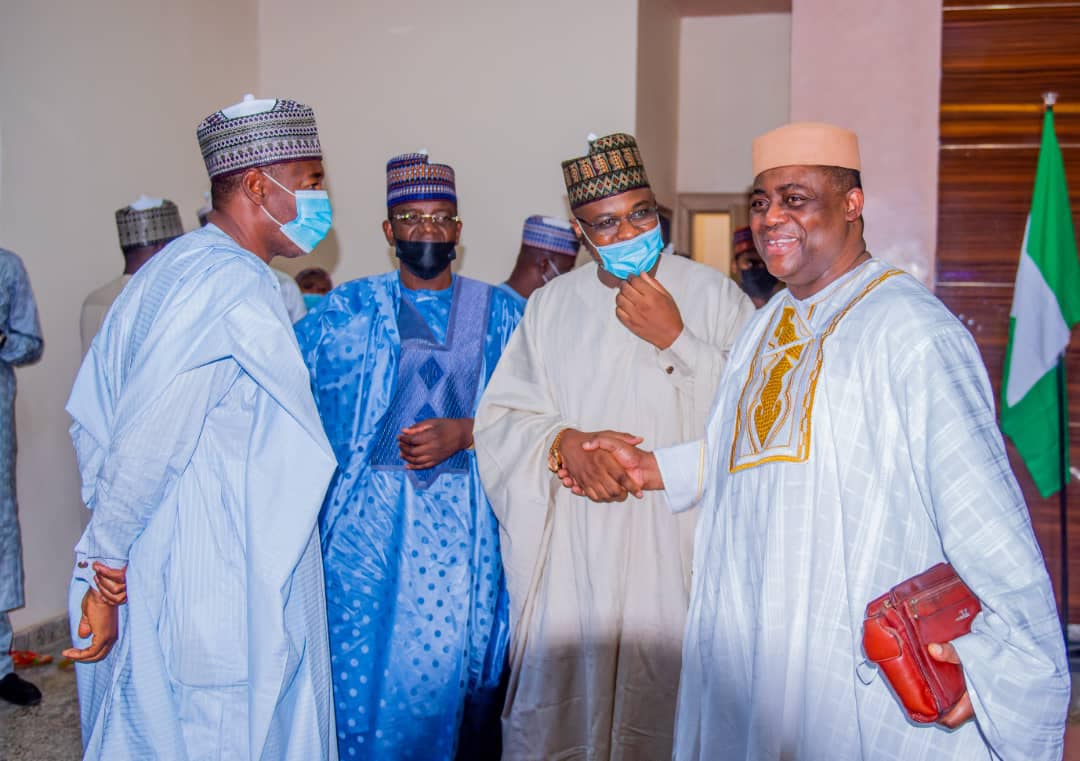 "Not only is the cold-blooded beast called Pantami not fit to be a Minister of the Federal Republic but he is also not fit to walk our streets freely because he presents a grave danger to our people and our society.
"The sooner he is dropped from President Buhari's cabinet like a hot potatoe and brought to justice the better. The world is watching."
But on Friday, Fani-Kayode was with Pantami and other APC leaders while on their way to Kano to attend the wedding of Yusuf, President Muhammadu Buhari's son.
He took pohotos with Pantami and later with others and wrote: "Flew into Kano with my friends and brothers Governor Bello Matawalle of Zamfara state, Governor Babagana Umar Zulum of Borno State, Senator Sani Ahmed Yarima, Senator Ali Ndume, Ambassador Bashir Yuguda, Hon. Minister Isa Pantami, Mallam Nuhu Ribadu and others for the wedding ceremony of President Muhammadu Buhari's son, Yusuf Buhari, to HRH Nasiru Ado Bayero, the Emir of Bichi's daughter, Zahra Ado Bayero.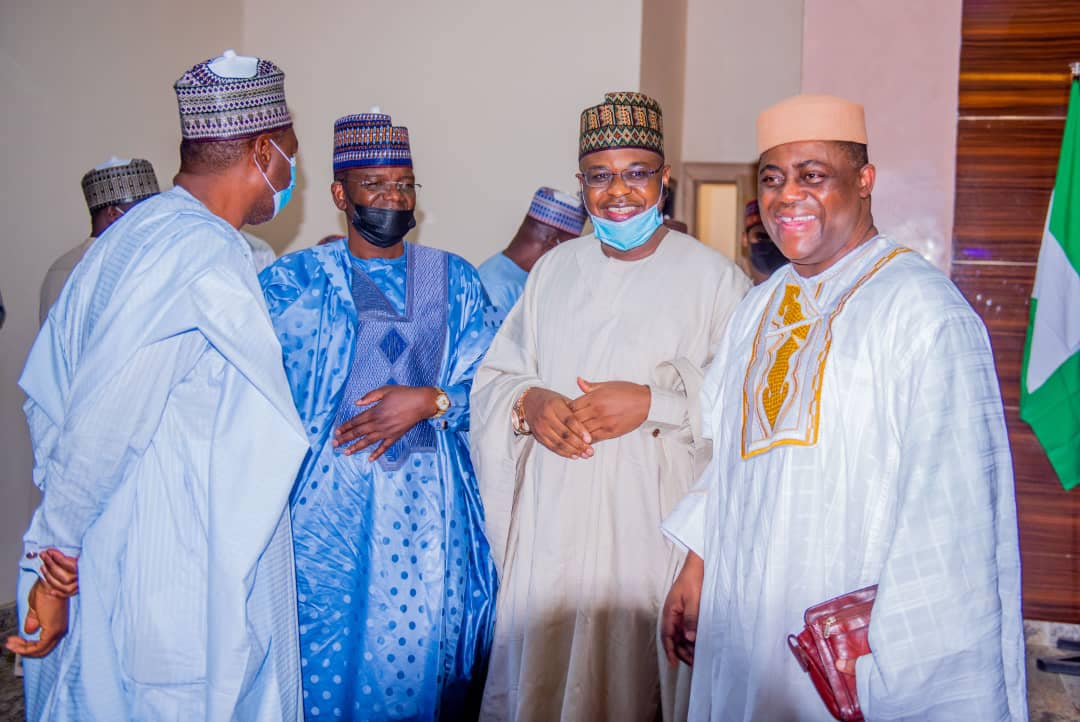 "The flight was great and we thank God for journey mercies. Kano is a massive, pulsating city which is steeped in tradition and history. It is a pleasure and a joy to be here. Will keep you posted."
Sharp criticism has trailed Fani-Kayode's photos with Pantami.
According to Uchenna Godwin Ukaigwe, "Femi you're a confused person this this same person you speak evil about you are now romancing with him so he is no longer a sponsor of terrorist?"
Ayeh Kootoh wrote: "Walahi talahi I could bet it that Pantami and FFK can't be this close but I got it wrong. No permanent enemies in politics but only permanent interests."
According to Canice Enebe, "Nigerian politicians are shameless and that is the reason they don't care about the country or the people. They can do anything for power. When Dele Momodu said FFK gave him MNK contact I know that MNK has started dinning with his enemies. Buhari is far better than FFK in every thing and Nigerians will one day appreciate Buhari."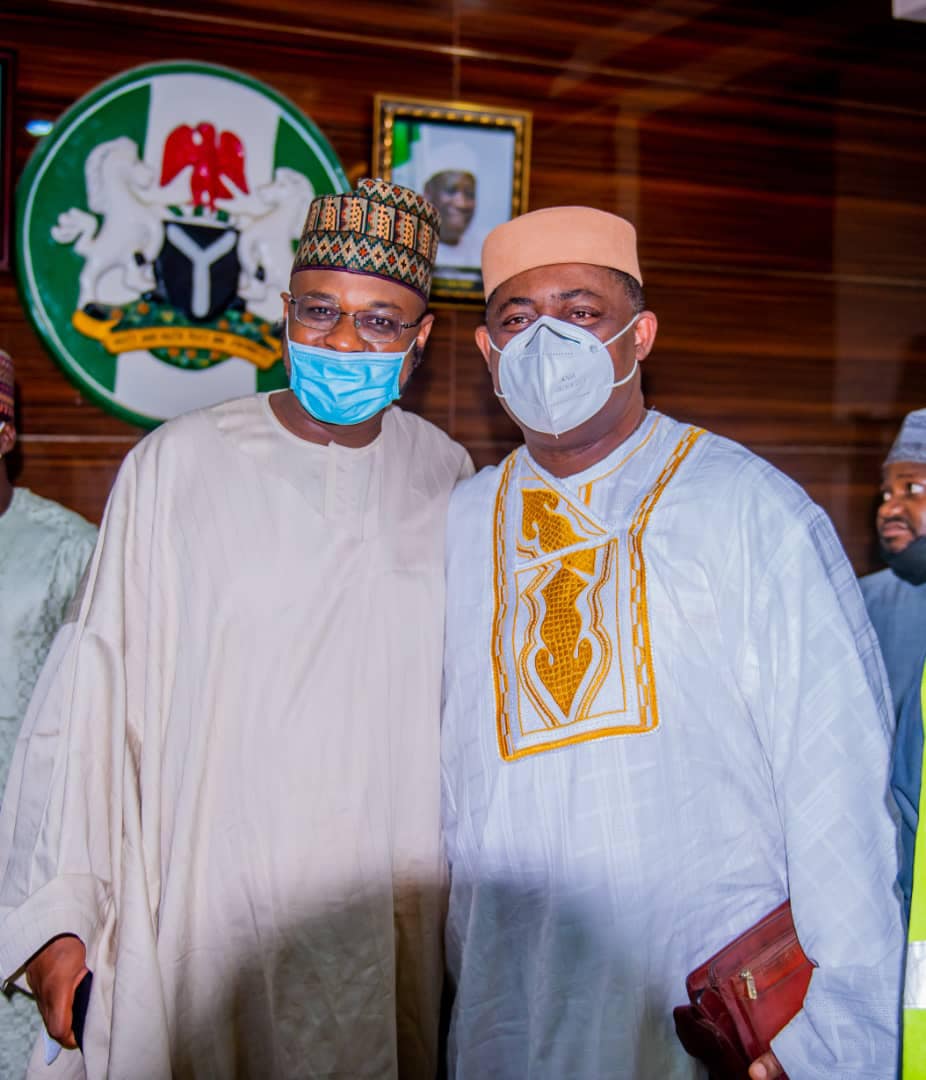 Haladu Mohammad wrote: "Julius berger of our time! (A new Brother from another mother) just few steps left to meet Baba…. then its APC all the way! The so called social media warriors FFK has used your emotions as a ladder to get to were he is today (Yourmumudondo)."
Nasir Armiyau added: "He who dines with terrorists or terrorist sympathizer is also a terrorist."
"Femi building bridges with a terrorist sympathiser? Na wa! Oturugbeke," Foghi Whedon Lemuel said.
Ekekwe Chinaza added: "Shame on you Femi Fani-Kayode. Don't open your trash mouth next time and claim you are defending Christians since you are dining with the persecutors of Christianity in Nigeria."
[ad_2]